Wabash refrigerated vans with econex technology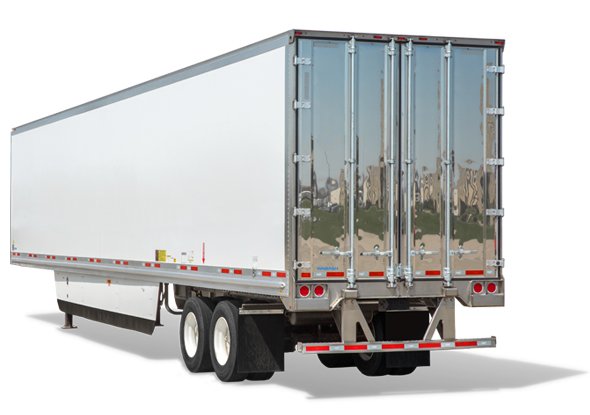 The future of refrigerated transport is here
NEXT-LEVEL THERMAL EFFICIENCY IN A LIGHTER, STRONGER, AND SUSTAINABLE REEFER.
The Wabash Refrigerated Van with EcoNexTM Technology (Wabash's proprietary molded structural composite) is setting breakthrough performance standards that will make you want to trade your conventional equipment.
For fleets with ambitious sustainability goals, this reefer reduces carbon footprint via its longer-lasting and lighter-weight properties, unsurpassed thermal efficiency, and reduced greenhouse gas emissions via Wabash's environmentally-conscious manufacturing processes.
EcoNex is manufactured under environmentally conscious processes and comprised of a foam insulated core encapsulated in a polymer fiber-reinforced shell with a protective gel coat surface. 
 EcoNex provides an unsurpassed improvement in thermal performance over conventional construction, prevents water intrusion, and slows foam degradation. EcoNex ultimately extends equipment life while providing the benefits of its sustainable design. 
EcoNex is Lighter. Stronger. More Efficient.
Wabash's patent-pending EcoNexTM Technology is the next-generation molded structural composite that utilizes the most environmentally conscious materials in the market. The result: more sustainable transportation, logistics, and distribution industry, while dramatically lower overall operating costs.

Less fuel is required when using EcoNex Technology in products that transport temperature-sensitive freight. With fewer greenhouse gas emissions, the carbon footprint is reduced, enabling the achievement of ambitious sustainability objectives.

Panels with EcoNex Technology are lighter in weight, stronger in construction, and more thermally efficient, resulting in increased asset and residual values. And, they require fewer non-renewable resources to manufacture and have a longer life than panels built with conventional technology. 
Sustainablility delivered
up to 30% more thermally efficient
• Runs fewer hours
• Extends reefer unit life
• Uses less fuel
• Increases cube/load
• Expands backhaul options
• Saves fuel
• 2x better puncture resistance
• 24,000-lb floor rating
• No corrosion points
• Less non-renewable energy required to manufacture EcoNex
• Fewer greenhouse gas emissions during the manufacturing process