We are proud to offer the most dependable & well-proven brands from Wabash, Transcraft, Reitnouer, Trail-Eze & Durahaul.
agriculture belt trailers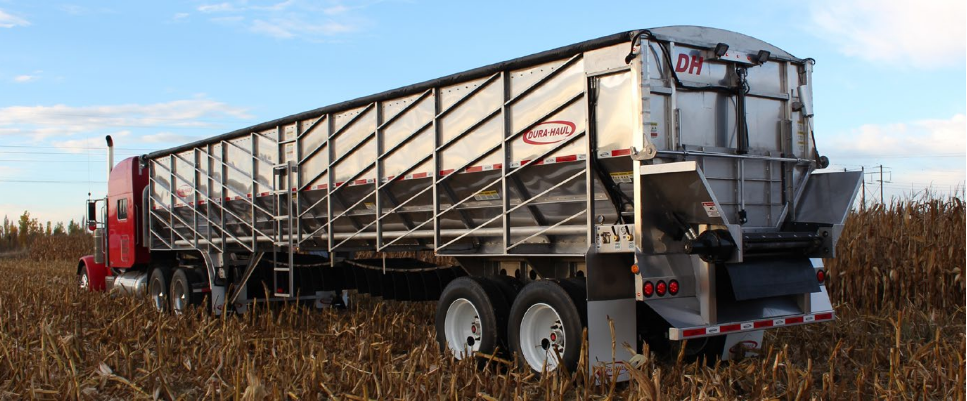 agriculture belt trailers
Dura-Haul started by engineering and patenting our EverFlex design. Bulk hauling trailers are put through some of the toughest conditions from fields to the country roads. The trailers are  Stainless Steel, available in a variety of lengths and side heights with a variety of belt widths best suited for your payload. With its easy-to-use control panel, multi-speed motors, and a variety of doors you will be able to unload your trailer faster to get back picking up your next payload.
Building a chain floor trailer requires it to be engineered right and built tough to withstand all of the bulk commodities it will haul in the toughest environments. Dura-haul trailers are welded using high integrity flux core to ensure the welds will stand the test of time, and finish the trailers with a durable 5- step powder coat paint process. There are 2 – 77.5″ track 25K axles with air ride suspension, and a variety of UHMW floor liners. Variable speed motors allow for quick unloading so you spend more time hauling than unloading.