Truck Body Brands we Carry
We are proud to offer the most dependable & well-proven truck body brands from Wil-Ro, Godwin, Galion, R&S, Williamson, Galfab, Stahl, Arbor Tech & Curbtender.
Wil-Ro, Inc. is a growing company with the mindset of a large corporation while staying true to their core values. Every person serves a unique and valuable purpose. Within the metal, paint and wiring of each Wil-Ro truck body you will find the hearts and stories of each committed team member – their pride is the core of Wil-Ro, Inc. business.
When you buy from Wil-Ro, you're forging a life-long partnership. Strong relationships have been the backbone of their legacy.  
It is Galfab's mission to produce equipment for the profitability of your company and to make your equipment purchasing the easiest and most pleasant you will ever experience.
Galfab is known foremost for its Roll-Off Hoist — a piece of equipment designed to outperform any other roll-off hoist on the market today.
The company produces a line of roll-off hoists that is second to none in the industry. From the basic 20K single axle roll-off hoist consisting of an 8" mainframe and 2" subframe to the 10" sub frameless multi-axle 75K hoist, anything to fit your needs can be manufactured by Galfab. 
Curbtender Inc designs and manufactures refuse collection vehicles in Cedar Falls, Iowa, and Gothenburg, Nebraska. The company derives its name from the storied Curbtender automated side loading refuse truck (ASL).
The Curbtender was the first commercially produced ASL in the US Waste Industry. Developed in the early 1970s, it quickly became the benchmark for performance. Its 2,000-pound lift arm capacity and 1,000 pounds per cubic yard compaction rating set itself above the rest. 
At this time, Curbtender produces 13 different refuse truck models. Additionally, Curbtender began integrating its products with all-electric truck chassis platforms. XL Fleet and Curbtender recently partnered to develop fully electric and plug-in hybrid refuse trucks.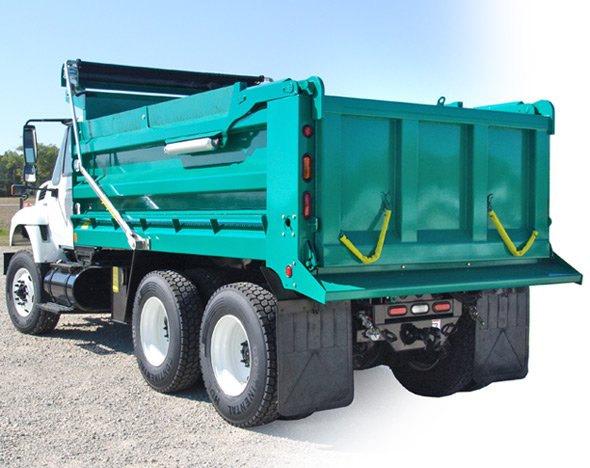 About Godwin Manufacturing Co., Inc.
Godwin Manufacturing Company, Inc. is the original member of the nation's largest family-owned truck equipment manufacturer, The Godwin Group.
Some of the first pieces of equipment Pat Godwin manufactured when he started his business in 1966, were platform bodies which catered to the versatile needs of local farmers. Godwin platforms are time tested and engineered by the very people who use them. Godwin Platforms are available in lengths of 10′ to 24′ long. 10′ to 13′ platforms feature a heavy duty stacked understructure that utilizes 6″ structural channel longitudinals, and 3″ structural channel cross-members on 12″ centers. 14′ to 24′ platforms feature 7″ structural channel longitudinals, and 4″ structural channel cross-members on 12″ centers.
Overtime, since 1966, the business has grown into what it is today, the nation's largest and most successful family owned and operated truck equipment manufacturer, with nearly half a million square feet under its roof.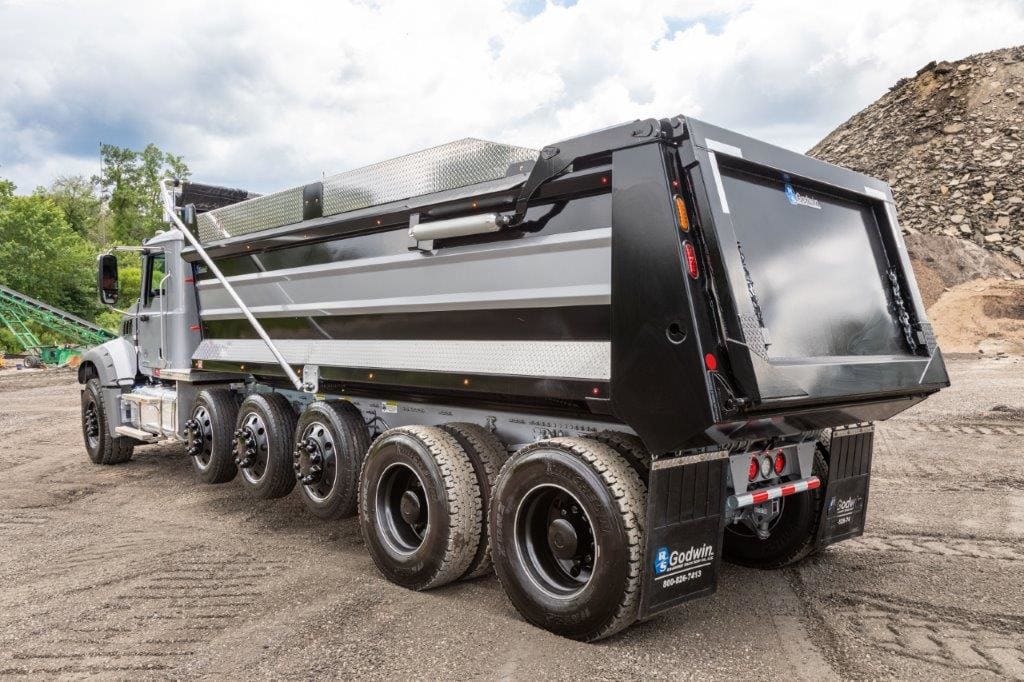 About r/s- Godwin Manufacturing Co., Inc.
R/S-Godwin is a premier dump body manufacturer with products distributed throughout the world. R/S-Godwin builds small, steel, or aluminum custom build dump bodies designed specifically for your needs. 
R/S-Godwin continues to lead the way with original innovations that leads the competition scrambling to keep up. Some advancements like the patented telescopic hoist stabilizer, and RoadRunner remote dump system, for example, are only available on Godwin bodies.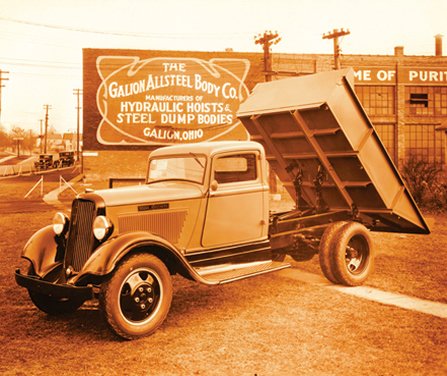 About galion- Godwin truck body co.
The name "GALION" has been associated with quality in the transportation industry for nearly 140 years and is credited as an originator of the modern Dump Body nearly 100 years ago. Galion-Godwin is one of the most experienced and well-known truck equipment companies in existence today.
Galion-Godwin specializes in the engineering and manufacturing of high-quality truck equipment such as carbon steel and stainless steel dump bodies which exceed the demands of both public and private industry. Galion-Godwin also manufactures under body hoists.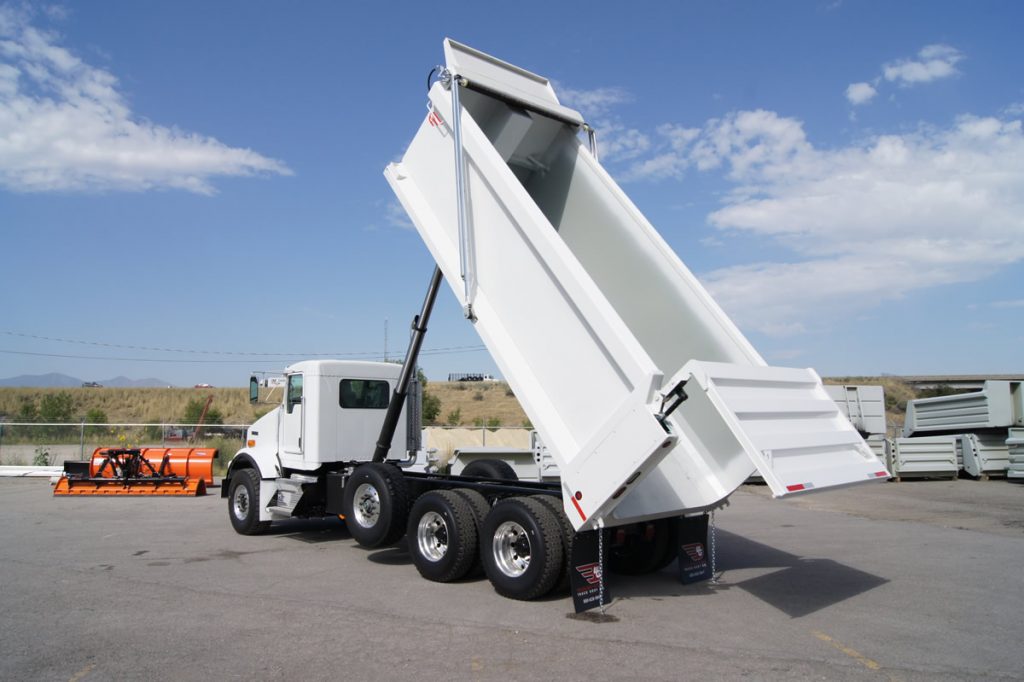 About williamsen-godwin truck body Co.
"Williamsen-Godwin focuses on stainless and carbon steel bodies, for example, but leaves aluminum to the R&S facility in Kentucky. And while the old Williamsen made products to spec, "we've learned in this transition that the more we can have our product become standardized, the more efficient we can be," adds Sorensen.
An earlier layout used bays where complete installations took place, but the new production flow features a bolt-on/weld-on station, a plumbing station to work on the PTO and controls, and a body-staging/finishing area where the painted bodies are installed and vehicles prepped for delivery." – Trailer|Body Builders
STAHL /Scott Fetzer Company, established in 1946, is a manufacturer of service truck bodies, forestry bodies, hybrid service-dump bodies, utility van bodies, truck tool boxes, mobile cranes, and truck accessories.
Whether you lift, store, dump, chip, or haul, STAHL has the truck body solutions to meet your needs.
About arbortech forestry truck bodies
From the branded sheen of your smooth-sided truck to the view you improve for a customer, your new ARBORTECH forestry chip body is built to Change The Scene people see during and after your next professional tree care job. Arbortech devotes diligent attention and determination to every detail of the design and construction of every chip body built. 
You are certain to appreciate the corrosion resistance of galvanneal steel, the strength of expertly welded joints, concealed support of interior ribbing, the convenience of a powered hoist for unloading, and unyielding protection of ultra-secure tool boxes, and many more standard and optional features.